Upgrade for Camborne Walkway about to begin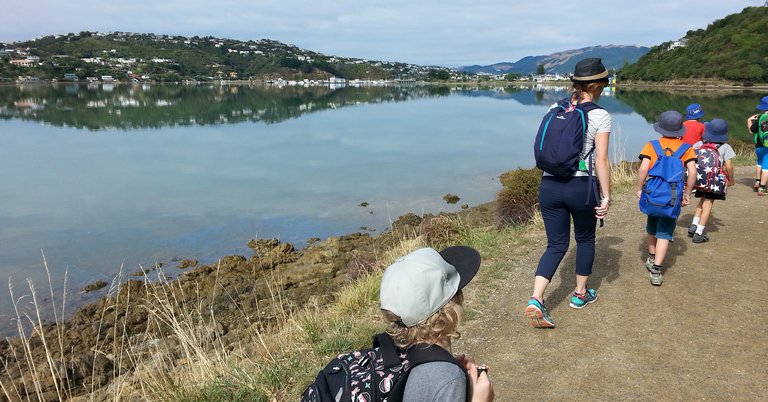 Sections of Camborne Walkway will be closed temporarily while work is carried out to repair and protect it from coastal erosion.
The work is due to begin in the next few weeks and will take about eight weeks to complete, weather permitting.
"This is a really popular walkway and we want to make sure it's not only restored but protected for the future," says Parks Manager Olivia Dovey.
"It does mean there will be some short-term inconvenience to the many people who enjoy using the track, but we'll do our best to keep most of the walkway open while the work is done."
Camborne Walkway is about 1.6km long and runs along the edge of Pāuatahanui Inlet between Pascoe Ave, in Mana and Grays Road, in Camborne. It has several entrances along the way and the intention is to close only the section being worked on at any one time.  
Boatshed owners will continue to have access to their boatsheds throughout the project.
The work planned includes:   
building a timber retaining wall to protect the pathway leading into the walkway from the Pascoe Ave entry to the first boatshed,

protecting three sections of walkway that are being eroded with rock armouring, and restoring existing areas of rock armouring that have washed away, 

installing rock armouring protection around the 18 stormwater outlets along the walkway, 

realigning the walkway inland and away from the coastal foreshore where possible to protect it from being undercut by future erosion,

resurfacing the entire walkway with the same aggregate currently used. 

There are known archaeological sites along the walkway and work at these sites will be supervised by an archaeologist and an iwi monitor - as required by resource consent conditions. 
"Working in the coastal marine environment is tricky and we've worked closely with Greater Wellington Regional Council and Heritage New Zealand to make sure this project is carried out in an environmentally and historically sensitive way," says Ms Dovey.
7 Feb 2018