Upgrade of facilities welcomed at Porirua Park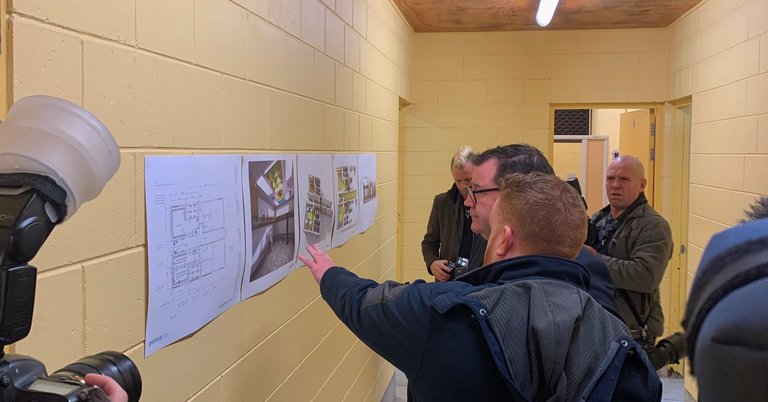 Porirua has welcomed the Government's commitment to a number of sporting facilities ahead of next year's FIFA Women's World Cup - including changing rooms at Porirua Park.
The Government is investing around $19 million to support upgrades at 30 of the 32 potential sporting facilities earmarked for the tournament, including pitch, lighting and facility enhancements, and gender-neutral changing spaces.
The venues and local councils are also contributing to the costs of these upgrades.
While it's not guaranteed Porirua will host a team to train, the city's Parks & City Services manager Mark Hammond said improvements to facilities at Porirua Park will have long-reaching consequences.
"This funding will be of benefit in the short-term, if we get to host a FIFA team next year, and be of longer-term benefit to teams of all codes that visit our wonderful ground here in Porirua," he said.
"Our longer-term planning here in a forward-thinking city like Porirua involves gender-neutral facilities for our community, so today's decision from the Government gives our Council that aspirational step we can take towards modern and suitable changing facilities to benefit all."
Martin Luckie Park in Newtown and Porirua Park will share a pot of $1.905m to improve facilities.
Deputy Prime Minister and Minister for Sport & Recreation Grant Robertson made the announcement in the Northern United clubrooms at Porirua Park on Friday.
"The FIFA Women's World Cup is the largest women's sporting event on the planet. Hosting an event of this magnitude will generate significant social and economic benefits for Aotearoa New Zealand and leave a lasting legacy for football and women's sport in this country," he said.
"These upgrades are critical to ensure the success of the tournament, but will also benefit local communities, football clubs and many different sporting codes that use these facilities, which is another great reason to invest in them.
"They will also put us in a stronger position when bidding to host major international events in the future.
Four stadia will host matches during the FIFA Women's World Cup 2023: Eden Park, Waikato Stadium, Wellington Regional Stadium and Dunedin Stadium.
"This is an excellent example of how Government investment in major events can drive positive, long-term change in our communities," Grant Robertson said.
The World Cup takes place from 20 July to 20 August 2023.
22 Sep 2022