Want your voice heard? Enrol!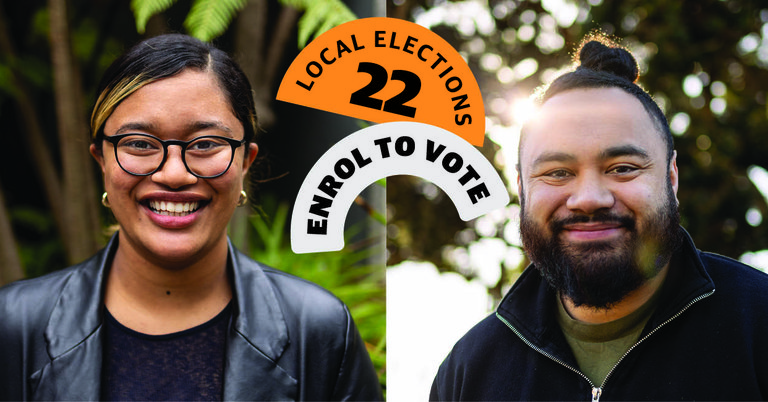 Elections are getting closer, and if you want to vote you need to make sure you're enrolled.
Voting papers for Council, the mayoralty, regional council and Hutt Mana Charitable Trust will arrive in your letterbox mid-to-late September – but only if you're enrolled. It's your chance to choose who represents you and your community around the Council table, making decisions about Porirua's future.
Go to vote.nz to check whether you're enrolled and that your contact details are up to date.
Porirua's deputy electoral office, Lynlee Baily, says it's best to check now rather than in a few weeks.
"It only takes a minute to go to the official website and check, for peace of mind.
"If you don't, you won't get voting papers, or they might be sent to a different address, and then we have to go through a process of sorting out a special vote for you.
"These elections are incredibly important. It's your chance to pick who you would like to make decisions on issues like rates, roading, infrastructure and our libraries and pools."
Election day is 8 October
In Porirua, there are the Onepoto and Pāuatahanui general wards, the Parirua Maori ward, and the mayoralty to cast votes for. In the 'information for voters' section on our website, you can check what ward you're in.
For the Parirua seat there are two candidates for one position, the Pāuatahanui ward has eight names for four seats, while the Onepoto ward has 15 people vying for five seats. For the mayoralty, incumbent Anita Baker will be up against three others seeking the mayoral chains.
We use the Single Transferrable Vote system in Porirua, where you rank your preferred candidates – keep an eye on Facebook or go to our website as we will share lots of information about STV as we get closer to voting papers being delivered.
Don't forget the Porirua City Council website has all the information you'll need, including short videos from each candidate on why they should get your vote.
2 Sep 2022