Wastewater tank project set to begin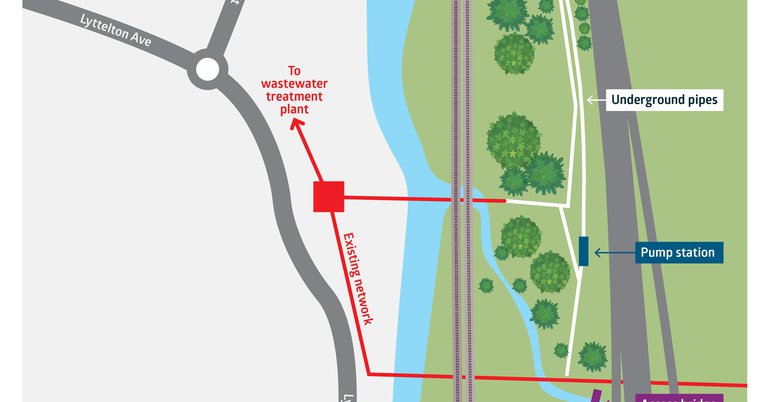 A major infrastructure project that will improve the health of Porirua Stream and Te Awarua-o-Porirua Harbour is about to get underway.
Wellington Water is building a new wastewater storage tank, that will help prevent overflows, and keep our harbour healthier. The first step is to build a bridge over Kenepuru Stream, to provide access to the tank site – from the northern end of the Porirua railway station carpark.
This means that for the next couple of months a small number of carparks will be temporarily out of action, but most of the carpark will be unaffected. There will also still be access along the walk and cycle path under the highway to Mepham Place.
You can read more about this project here:
https://www.wellingtonwater.co.nz/pwp/storage-tank/
25 May 2022