We're preventing graffiti vandalism together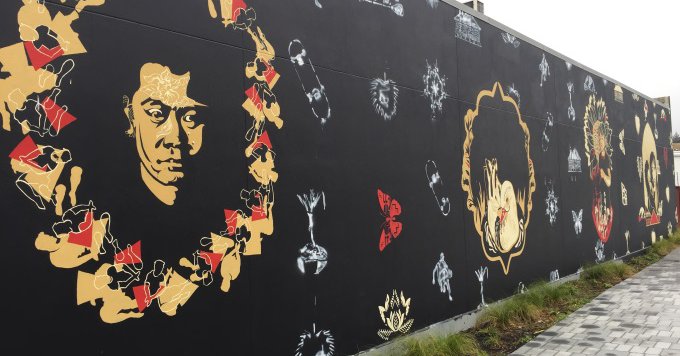 Porirua City has today joined 14 others in signing the Wellington Regional Graffiti Prevention Strategy 2018 – 2022 at the Wellington Regional Mayoral Forum.

The aim of the plan is to better work together across the region to reduce and stop graffiti and vandalism.
It builds on the 2013 – 2017 strategy that asked groups involved to meet regularly, work together more, share information, focus on 'hot spots,' and lead and support community action to tackle graffiti vandalism.
"Porirua City is proud to have been both a founding and continuing backer of this important strategy," says Porirua Mayor Mike Tana.
"This is a positive step for the region – 14 regional groups working together to cut grafitti, give value for investment, and make engaged and empowered communities, with better ideas of safety, and a smarter environment."  
Porirua City's promise to stick to the strategy is shown by the money it puts into graffiti reduction, including keeping all its assets clean of graffiti, on-going education, a number of community and school mural projects and support for a graffiti removal team Waitangirua Action Group (WAG), says Mayor Tana.
The Wellington Regional Graffiti Prevention Strategy 2018 – 2022 signatories are Greater Wellington Regional Council, Wellington City Council, Hutt City Council, Upper Hutt City Council, Porirua City Council, New Zealand Police, Department of Corrections, New Zealand Transport Agency, Chorus, Wellington Electricity, KiwiRail, Metlink, Transdev, and Phantom Bill Stickers. 
1 Dec 2017