Whitireia gets behind sustainability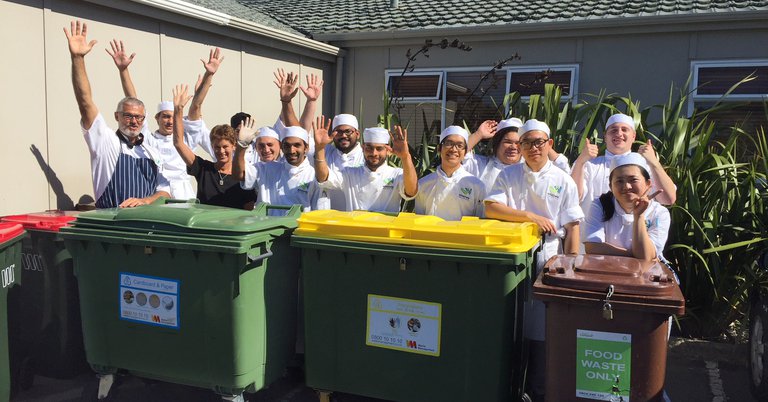 Hospitality delivery at the Whitireia Porirua campus has stepped up its commitment to divert as much waste from landfill as possible, one of a number of initiatives that Whitireia and WelTec are exploring to reduce waste as part of a growing commitment to sustainability says Chief Executive Whitireia and WelTec Chris Gosling.
Wendy Gibson, Whitireia Hospitality Programme Manager, says it's been a real team effort. "In May 2016, staff asked if our area could look at an ethical way to deal with waste management. With several cookery programmes and a training café that were all busy, the staff were very conscious of how much waste was just being put into plastic bags and ending up in the landfill."

In 2017 the hospitality area signed up to the Recycling Rewards programme, which was facilitated by local consultancy firm Organic Wealth and funded by Porirua City Council. The tailor-made programme offered a proven model of success and a guided support process, to implement and maintain an effective, cost-saving recycling system.

"As part of the programme, all bins were removed from class areas and tutorial staff offices. Waste bins were supplied for landfill, compost, paper, glass and plastic/tins/cans. These were strategically positioned in an area where both staff and students had access. The team from Organic Wealth did training sessions with staff and students," says Wendy. 

Waste audits were conducted before and after the four-month trial and the results were outstanding: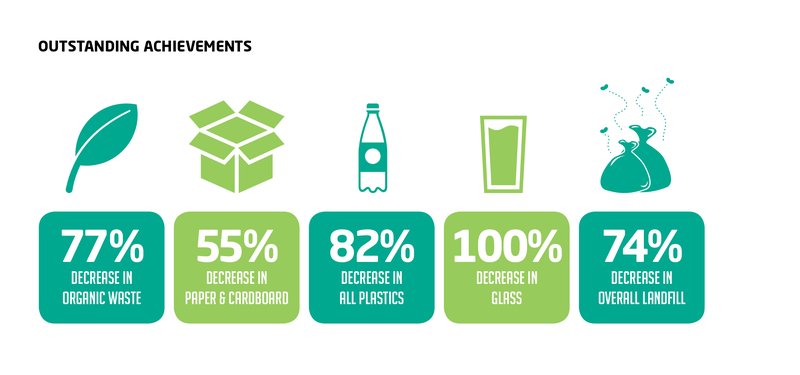 "From this it was evident that we were making a difference and as a result, recycling collection services were put in place." 
Organic Wealth's director Careoline-Charlotte Myers says she was impressed with the way the staff and students at Whitireia Hospitality took to the new recycling systems. "They have achieved significant waste minimisation results and have shown just how easy it is to take care of our environment and live more sustainably."

Porirua City Council's Zero Waste Coordinator Dee Jones says this is a great example of organisations working together to put ideas into action and an easy-to-use system in place. "A concerted effort to minimise waste can make a world of difference. If you run a Porirua business that's keen to learn more about waste minimisation, please get in touch and we'll work with you and your business to get a system up and running." Email Dee at dee.jones @poriruacity.govt.nz

1 Jun 2018