Committee wrap - 16 February, 2023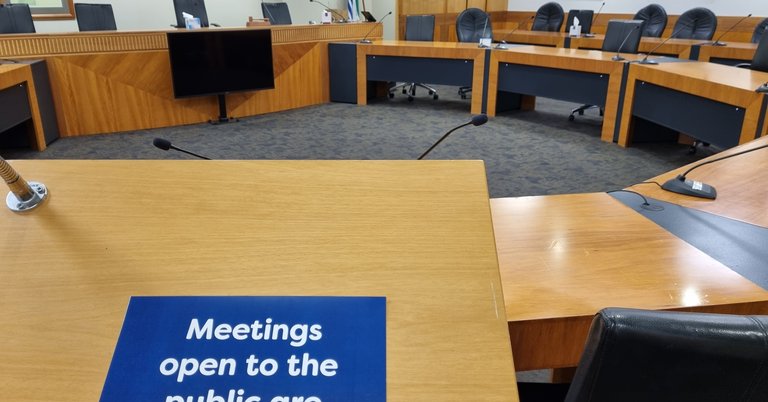 Committee wrap – 16 February
Council's Te Puna Kōrero committee met this morning, Thursday 16 February.
Te Puna Kōrero is the main committee responsible for implementing the city's strategic direction and framework. It usually meets fortnightly.
At this morning's meeting there were five items on the agenda. The decisions made will have to be confirmed by the full Council at its next meeting.
Here is a wrap of the meeting:
The committee discussed and endorsed raising the Waitangirua link road off Transmission Gully from 50km/h to 60km/h. The Whitby link road will remain at 50km/h due to ongoing residential development nearby. Council will consult with the public on this proposed change, along with other speed limits in the near future as part of a Speed Management Plan for Porirua
The committee received the finance report to 31 December, 2022
The committee asked questions of Council officers regarding the Project Report, which includes updates on work including the District Plan, Eastern Porirua Regeneration Project, Central City Wastewater Storage and the Long-term Plan 2021-51, among others
The committee received a report on the withdrawal of the Duck Creek PDP Flood Map
A report on resetting the Village Planning Programme was set aside for future work with councillors and the mayor to be considered in line with next year's Long-term Plan
There were no public forum items.
You can read the agenda and full reports here or watch the full livestream of the meeting here:
https://www.youtube.com/watch?v=xk8ki9nKYfc&list=PL0COG4gbk0tPfy1qd1PdNRlklIUSkQzKh&index=1
On the meetings page of our website you can also see what meetings are coming up, with agendas posted a few days before each meeting. The public is welcome to attend most meetings and they are also livestreamed.
15 Feb 2023