Committee wrap - 2 November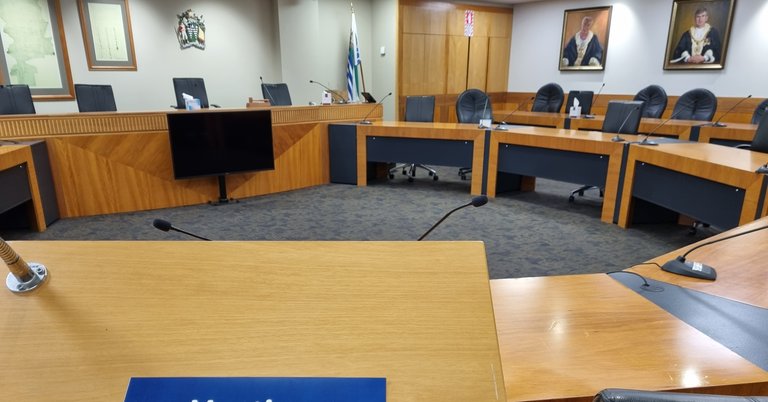 Council's Te Puna Kōrero Committee is the main committee responsible for implementing the city's strategic direction and framework. It usually meets fortnightly.
There were two items on the agenda at this morning's meeting, including an update on the Arotahi Titahi Bay Beach Master Planning Project and some temporary road closures for upcoming events.
After confirming the minutes from the previous meeting, the committee approved the temporary road closures for these upcoming events:
The Barefoot Triathlon Series on Sunday 26 November. This will affect parts of Mo St, Grays Rd, Motukaraka Point, and Paekākāriki Hill Rd between 6am-1pm on the day
Creekfest on Friday 1 December. This will affect the Bedford Court carpark behind Te Akapuanga Kuki Airani Hall from 4am on Thursday 30 November until midday Saturday 2 December. Then from 4am to midnight on 1 December, Tavern Lane and the rest of Bedford Court will also be closed to traffic
Waitangi Day on Tuesday 6 February 2024. This will affect the streets around Te Rauparaha Park from 12am-7pm on the day
More information on all these events will be shared closer to their scheduled dates.
The committee then received an update on the Arotahi Titahi Bay Beach Master Planning Project. Councillors heard what some of the community feedback has been so far and how that will be worked into planning.
Funding and timing for this project will be considered as part of the Long-term Plan update next year. More information about the project – including a survey we'd love people to take part in – can be found on our dedicated webpage here.
There were no speakers in the public forum.
You can read the agenda and full reports online or watch the livestream of the meeting here: https://www.youtube.com/watch?v=7rPZLp045qc&list=PL0COG4gbk0tPfy1qd1PdNRlklIUSkQzKh&index=1
On the meetings page of our website you can also see what meetings are coming up, with agendas posted a few days before each meeting. The public is welcome to attend most meetings and they are also livestreamed.
2 Nov 2023