Committee wrap - 25 May 2023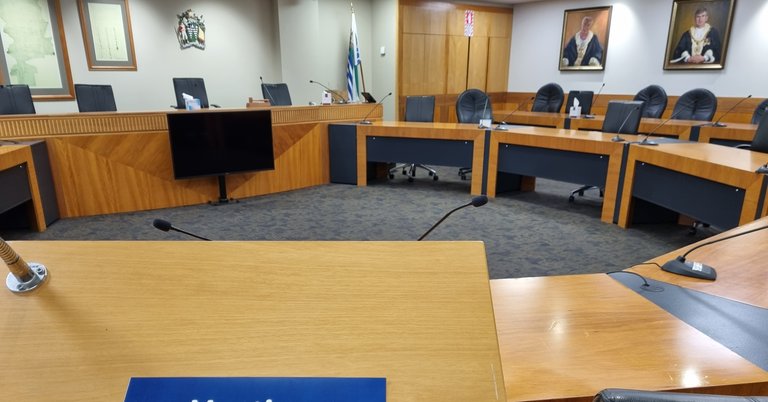 Council's Te Puna Kōrero committee met this morning, Thursday 25 May.
Te Puna Kōrero is the main committee responsible for implementing the city's strategic direction and framework. It usually meets fortnightly. The decisions made will have to be confirmed by the full Council at its next meeting.
It was a busy day in the chamber, with six reports to Council and lots of public participation. Here's what happened:
Up first was the Children and Young People report on programmes. Council heard updates from two organisations that are receiving Tier 1 funding from Council's Young People's Fund.
They are Porirua East Kāhui Ako (PEKA) – funding an initiative to provide school-based interventions and support for tamariki in Porirua East who are impacted by trauma, stress, mental health challenges and show poor engagement in their schools; and Ngā Uri o Whiti Te Rā Mai Le Moana Trust - funding youth development programmes with a focus on Māori and Pacific rainbow youth in Porirua College.

This was followed by an update on the Mahi Rangatahi programme, which gives local students work experience at Porirua City Council. A previous participant spoke about how much he had gained from his time at Council, working in his chosen field of IT. He said he had now gone on to secure fulltime work in the IT sector and was loving it - a great success story.


The committee next heard four oral submissions, and received seven written submissions, on the review of the reserve management plans for Arnold Park and Titahi Bay Beach reserves.
Officers will now develop new draft reserve management plans and bring these back to the Council at a later time, with a report detailing how the submissions influenced the drafts.


As part of the Annual Plan process, 10 speakers presented their submissions to Council, sharing their views on the city's proposed budget and rates increases. These will be considered, along with the full 292 submissions that the committee will deliberate and make decisions on at its meeting on 8 June.


The committee agreed to recommend that the Council implement further greenhouse gas emission reduction projects. The projects suggested for the initial pathways would reduce Council's greenhouse gas emissions by close to 30 per cent over four years.


The Finance Report updated the committee on Council's financial position as at 31 March 2023.


Lastly, the Project Report gave updates on a number of Porirua City's major projects, prompting questions and discussion on a variety of topics.
You can read the agenda and full reports here or watch the livestream of the meeting here: https://www.youtube.com/watch?v=aidv3rTvnNk&list=PL0COG4gbk0tPfy1qd1PdNRlklIUSkQzKh&index=1
On the meetings page of our website you can also see what meetings are coming up, with agendas posted a few days before each meeting. The public is welcome to attend most meetings and they are also livestreamed.
25 May 2023