Council wrap - 18 May 2023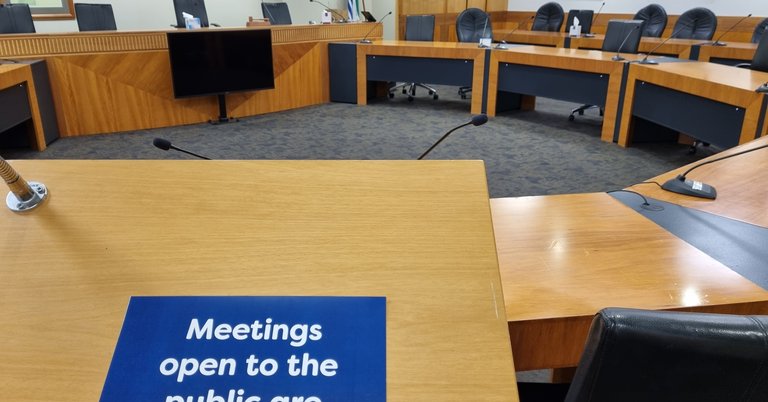 The full Council met this morning, Thursday 18 May.
Here is a wrap of the meeting:
Council confirmed recommendations from the committee meetings held since the last Council meeting on 30 March
Council then agreed to delegate responsibility for consultation on the draft Waste Management and Minimisation Plan 2024-2029 to Council officers on a joint committee representing the eight Wellington region councils. The joint committee will be responsible for the consultation process to ensure effectiveness and consistency of consultation across the region
Finally, Council agreed that multiple blocks of land it owns around Porirua that had previously been earmarked as surplus can now go through the process of being returned to their former owners or descendants of former owners, or sold. Any net proceeds of the sale of these sites will be allocated to the improvement of other reserves owned by Council. Sites include land in Titahi Bay, Whitby, Waitangirua, Ascot Park, Papakōwhai and Pukerua Bay.
During the public forum, The Little Goat co-owner Derek Rolls spoke about ongoing issues with flooding in the public toilets behind their building in Te Manawa. Council Chief Executive Wendy Walker confirmed that the Property team was working on a solution to this issue, to separate the two sewage systems.
You can read the agenda and full reports here or watch the livestream of the meeting here: https://www.youtube.com/watch?v=I4gu0yf9wQQ&list=PL0COG4gbk0tPfy1qd1PdNRlklIUSkQzKh&index=1
On the meetings page of our website you can also see what meetings are coming up, with agendas posted a few days before each meeting. The public is welcome to attend most meetings and they are also livestreamed.
18 May 2023