Council wrap - 26 October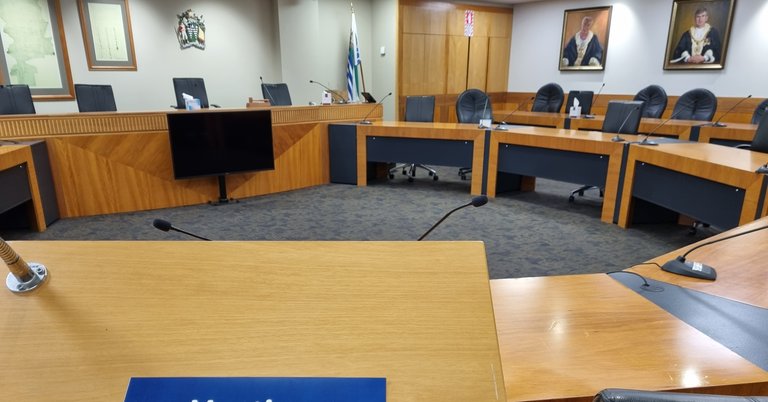 A meeting of the full Porirua City Council was held this morning, Thursday 26 October.
Here is a wrap of the meeting:
Mayor Anita Baker covered some of her activities since the last Council meeting in August, including attending the Tokomanawa Queens final basketball match, the Partners Porirua job fest, the Titahi Bay Horticultural Show, numerous prizegivings and awards, and the 25th anniversary celebrations for Pātaka Art + Museum
Council confirmed recommendations from the committee meetings held since the last Council meeting on 24 August, as well as the minutes from that meeting
Council was then presented with and adopted the Annual Report for the year ending 30 June 2023
Next on the agenda Council agreed to small amendments to the Dog Control Policy and Bylaw, to ensure the policy and the bylaw are consistent with each other. The amendments also included more clarity on where the Camborne Walkway finishes at the northern end
Council then agreed to the meeting schedule for 2024 before approving Porirua City Council's submission to the Parliamentary Environment Committee Inquiry into Climate Adaptation
Finally, Council received the proposed Speed Management Plan 2023-2030. After some discussion about the proposed 30km/h speed limit in the CBD during business hours, the plan was approved and will now be sent to the Director of Waka Kotahi NZ Transport Agency for certification.
There were no speakers in the public forum.
You can read the agenda and full reports here or watch the livestream of the meeting here: https://www.youtube.com/watch?v=yin_e-YI6iM&list=PL0COG4gbk0tPfy1qd1PdNRlklIUSkQzKh&index=1
On the meetings page of our website you can also see what meetings are coming up, with agendas posted a few days before each meeting. The public is welcome to attend most meetings and they are also livestreamed.
26 Oct 2023