Hard working community groups in the spotlight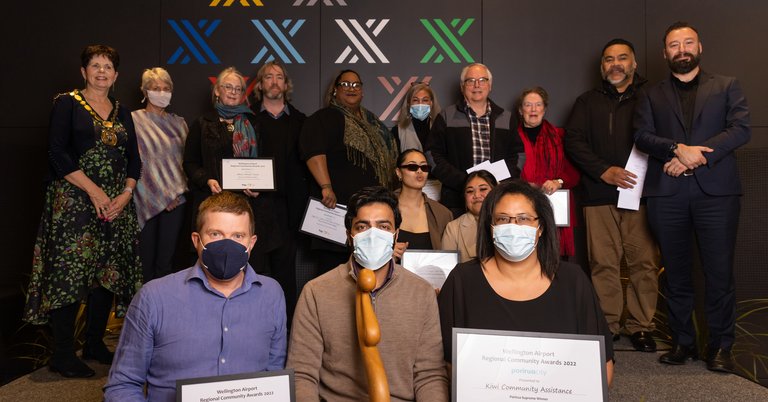 Nominations open soon for the Wellington Airport Regional Community Awards, which recognise the hard mahi done by community groups and organisations around the region.
The awards are run in conjunction with the region's five councils to celebrate volunteer groups and their invaluable contribution to society.
Previous Porirua winners include the Āhuru Mōwai Trust, WELLFed, who were the Supreme winners in 2021, the Rotary Club of Plimmerton, Ngāti Toa Sea Scouts, Edible Earth Porirua, and Ahu Charitable Trust ki Pukerua Bay.
Porirua Mayor Anita Baker says it's important to recognise groups who are making a marked difference in the community.
"I encourage people to nominate volunteer groups they think are making real change in Porirua.
"Tell us about some of the incredible mahi that has been happening – who knows what other amazing ideas these stories will inspire."
The nominations for this year's awards open on 1 April and close on 31 May. Nominations can be submitted under one of the following categories: arts and culture; education and child/youth development; health and wellbeing; heritage and environment; sport and leisure; and the rising star award – designed to recognise and encourage emerging grassroots groups.
Once the nominations are in, each of the five councils select five category runners-up, five category winners, one rising star winner and one supreme winner. These awards are announced and presented at a local level.
Later in the year, members of the public will have an opportunity to vote for the finalists in the regional People's Choice award. The regional category, People's Choice and Supreme Award winners are announced at an awards dinner hosted by Wellington Airport.
Visit our dedicated awards webpage to find out about all the ways we celebrate success in Porirua, and click through to make a nomination for this year's Wellington Airport Regional Community Awards.
29 Mar 2023