Porirua Sports Awards nominations close soon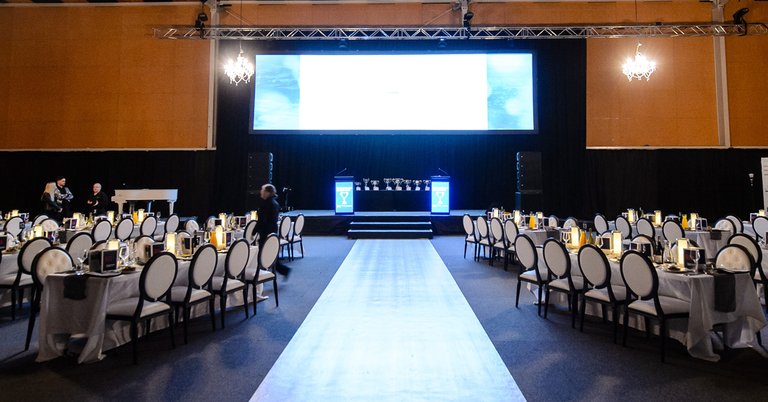 Whose sporting performance filled you with joy, and pride? Whose achievements deserve to be recognised? What coach or volunteer needs their name in lights?
Yes, it's time to get nominations in for the Porirua Sports Awards, taking place at Te Rauparaha Arena on 1 November.
Award categories are young sportsman and sportswoman (under 19 years old as at 31 August, 2023); individual sportswoman and sportsman; team; disabled sportsperson; coach; volunteer; and service to sport. The qualifying period is 1 September 2022 to 31 August 2023, except for the service to sport category.
Porirua Mayor Anita Baker is looking forward to celebrating the rich sporting talent in our community.
"The Porirua Sports Awards are an important date on our city's calendar. It's the perfect way to acknowledge the effort, and honour those who represent us, so get those nominations in," she says.
"The awards are always a feel-good occasion and I love hearing not only about the achievements by individuals and teams, but what happens behind the scenes.
"What makes sport so vibrant and great in Porirua is the mahi of our volunteers and parents and coaches who do so much to help foster that success."
The Porirua Sports Awards were first held at a hotel in Cannons Creek in 1969, with the supreme award taken out by Titahi Bay lifesaver Jim Campbell. Names like Marty McDowell, Jerry Collins, Olivia Baker, Henry Smith, Paul McVicar and Michael Campbell have been among the supreme winners.
All Black TJ Perenara, himself a Porirua Sports Awards supreme award winner, will be guest speaker at the event.
Porirua City Council has organised the event for more than 10 years now, hosting it at the Arena, with support from Trust House as the main sponsor.
Click here to find a nomination form. Entries close Friday 13 October.
10 Oct 2023