Second stage of Pukerua Bay shared pathway improvements underway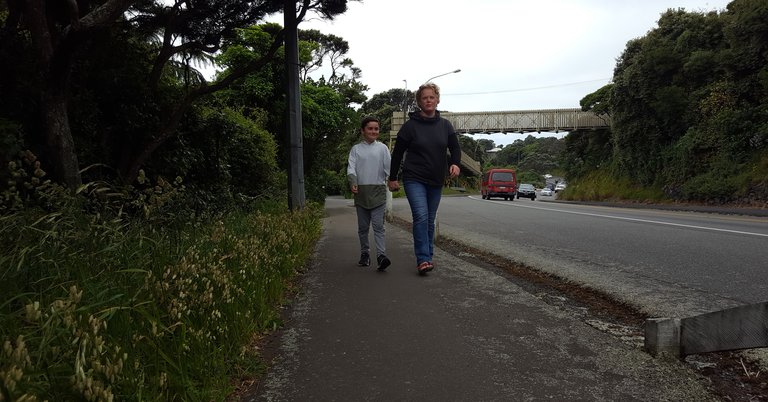 Work to continue improving the shared pathway intersection connections through Pukerua Bay is due to start on Friday 25 November. This work is the second stage of a project that began last year, fully funded by Waka Kotahi and managed by Porirua City Council.
Improvements will be made to the intersections of Pukerua Beach Rd and State Highway 59, and Haunui Rd and Pukerua Beach Rd, to make them safer for pedestrians, cyclists and turning vehicles.
This will include narrowing both intersections by building out the kerbs, new road markings, dropped kerbs and improved pathway connections to create better access for pathway users.
Extensive traffic management will be in place for all works so there will be some disruptions for residents while the works are completed.
In early 2023, focus will move to the intersection of Wairaka Rd and SH59, with changes to make it safer for pedestrians, cyclists and turning vehicles.
Stage one of this project was completed in July 2021, where the zig-zag pathway between Haunui Rd and SH59 was widened, and improved pathway directional signage was installed from the lookout at the northern end of Pukerua Bay to Porirua Railway Station. Pedestrian improvements were also made through the northern lookout site.
Further information about what is happening can be found here.
24 Nov 2022