Shine a light on Porirua's local heroes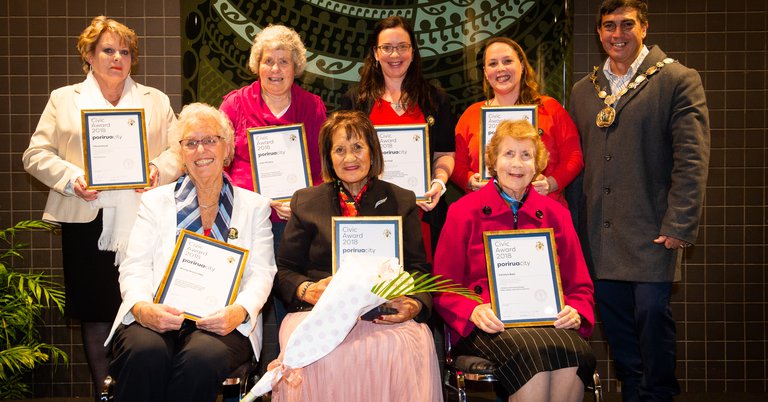 Volunteers who go the extra mile to make a difference across our city will be recognised at this year's annual Porirua Civic Awards.
Nominations for the awards, that recognise people in our city who give their time to make Porirua a better place, are open now until 23 April.
Grants, Awards and Events Subcommittee Chairperson, Deputy Mayor Izzy Ford, says the awards shine a light on and recognise the amazing work done by volunteers in Porirua.
"We are incredibly lucky to have so many fantastic volunteers who are the lifeblood of our community organisations here in Porirua.
"From helping to fundraise for neighbourhood support and residents associations, sports clubs and our Rotary and Lions clubs, to running community events, there is so much that happens in our city that just wouldn't be possible without the time they give.
"The Civic Awards are the city's highest honour to recognise citizens, who by their personal leadership, inspiration, sacrifice or devotion to a cause, have made a significant contribution to the Porirua City community."
Ms Ford says the awards are a high profile way of recognising the work volunteers do in the community, with more than 100 people having been given awards since they were first introduced.
"People can be nominated for volunteering in the areas of the environment, children and young people, social services, cultural activities, recreation, older adults, education, other suitable services and the arts."
Sporting achievements aren't included as these are covered by the Porirua Sports Awards later in the year.
Details of the awards, a guide on how to make nominations, and the nomination form are available from the Porirua City website, at https://poriruacity.govt.nz/your-council/mayor-councillors/civic-awards.
10 Apr 2019