Council wrap - 23 February 2023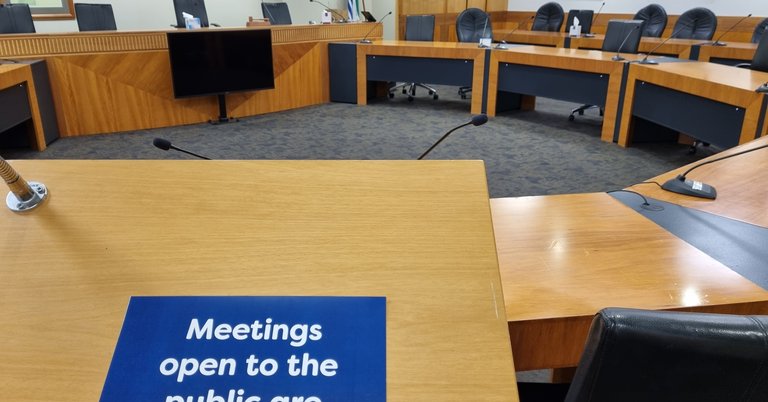 The full Council met this morning, Thursday 23 February.
Here is a wrap of the meeting:
Council confirmed Te Puna Kōrero's decision to endorse raising the Waitangirua link road off Transmission Gully from 50km/h. Councillor Izzy Ford successfully passed an amendment for the proposed speed increase to 70km/h as opposed to 60km/h. The public will be consulted on this proposed change, along with other speed limits soon as part of a Speed Management Plan for Porirua, and the final decision will require approval of the Director of Land Transport at Waka Kotahi
Council also agreed to withdraw the existing flood maps for the Duck Creek Catchment from the Proposed District Plan (PDP) so that more accurate maps for that area can be created
After reviewing the options for the future of the Trust Porirua Brass Band's lease at 2A Wi Neera Dr, and a successful amendment from Councillor Ross Leggett, Council agreed to grant the band a 5-year lease, with the option for a further 5 years, to allow it time to find a new premises and remove their building from the reserve
Council agreed to amendments to Porirua City Council's Transport Bylaw 2021 to allow for changes to the paid parking system to be reintroduced in the city centre
And, finally, Council considered and approved an application from Ngāti Kahungunu ki Wairarapa to become a Mana Whenua Partner and join the Wellington Water Committee.
There was one speaker during the public forum:
Porirua resident Brian Warburton had further questions about the item on the meeting agenda regarding withdrawing the existing flood maps for the Duck Creek Catchment from the PDP.
You can read the agenda and full reports here or watch the livestream of the meeting here: https://www.youtube.com/watch?v=MaQYM-c9keQ
On the meetings page of our website you can also see what meetings are coming up, with agendas posted a few days before each meeting. The public is welcome to attend most meetings and they are also livestreamed.
23 Feb 2023