Renewing your dog registration
You must renew your dog registration by the end of July each year. There's a penalty of 50% of the registration fee, which will apply if unpaid by the end of July.
How to pay your registration fee
Internet banking details

Porirua City Council
Westpac Porirua
03 0547 0240008 01
Particulars: your name
Code: your phone number
Reference: DRG DogID
---
Pay by instalments

You can set-up a part-payment process with us to spread out the cost of registration.
Contact us now to set up part payments for registration due on 1 July that year. Just phone 04 237 5089.
---
Online payments

Click here to make online payments. (Currently unavailable)
Please note you will need your Dog ID which is on the front of your invoice.
---
Kia ora dog owners. 
We know how sad it is when a much-loved dog passes away and the last thing on your mind will be admin. But please remember to let us know so we can update our records. Owners are legally obliged to notify councils of any change in circumstances, and we'd hate you to receive an automatically generated fine for non-registration at a time when you're grieving.
The same applies if you sell a dog or your address has changed.
Thank you, and our condolences to anyone who has recently lost a beloved pet.
All dogs must be registered before they are three months old. Visit the Customer Services Centre, 16 Cobham Court, Porirua, during business hours to complete an application form and pay the registration fee. 
If you're registering a new dog part way through the year, you'll be charged only part of the annual fee up to 30 June. 
You'll need to give us information about:
your dog's name

its breed and/or type of dog 

its age, colour and sex

whether it has been neutered (desexed)

whether it has a micro-chip or other ways of being identified

any previous owner 

any previous registration, either under the name of a previous owner or with another council

any certificates showing the dog has been neutered, microchipped and/or previously registered

If you're transferring a dog from another area part way through the year, bring in your registration tags.  You may not have to pay a fee.

If you don't register your dog
You could be fined and your dog seized and impounded if you don't register your dog. There are fines for an unregistered dog and for an uncontrolled dog. You'll need to pay all fines and fees before we can release your dog.
Registered dogs must wear tags
When they're away from their home property, all registered dogs must wear a registration tag for the current year.
If your dog is older than three months and away from its home address without a tag, our Animal Control Officer may impound it. To get your dog released, you'll need to pay any fines and fees incurred.
Replacing your dog registration tag
Come to our Customer Services Centre, 16 Cobham Court, Porirua, if your dog's tag is lost or missing, and we'll issue a new tag. There's a $9.00 fee for a replacement dog tag.
We give a discount for:

See our fees schedule for more information.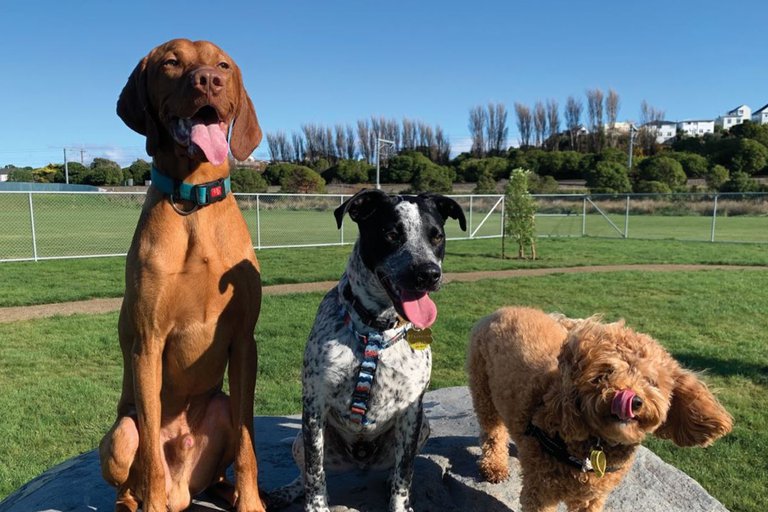 Hounds and their humans love this one-of-a-kind fenced park with its three separate zones that give doggos of all sizes, speeds and temperaments a safe place to play and have fun in the sun.
---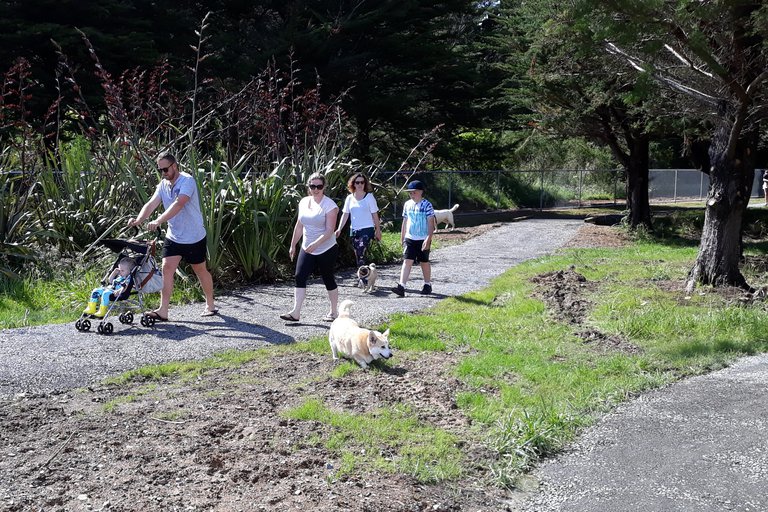 The Ascot Park Dog Exercise is popular with dogs and their two legged companions.
---