Nearby, on the harbour's edge around Wi Neera Drive, is the Writers' Walk. Developed in partnership with the Porirua Community Arts Council, this scenic walk celebrates the rich legacy of writers and playwrights from around Porirua.
It features a stunning carved Pou that represents Te Rangihaeata of Ngāti Toa, a nephew of Te Rauparaha, and sculptures honouring writers Patricia Grace, DCNZM, Michael King, OBE, and Alistair Te Ariki Campbell.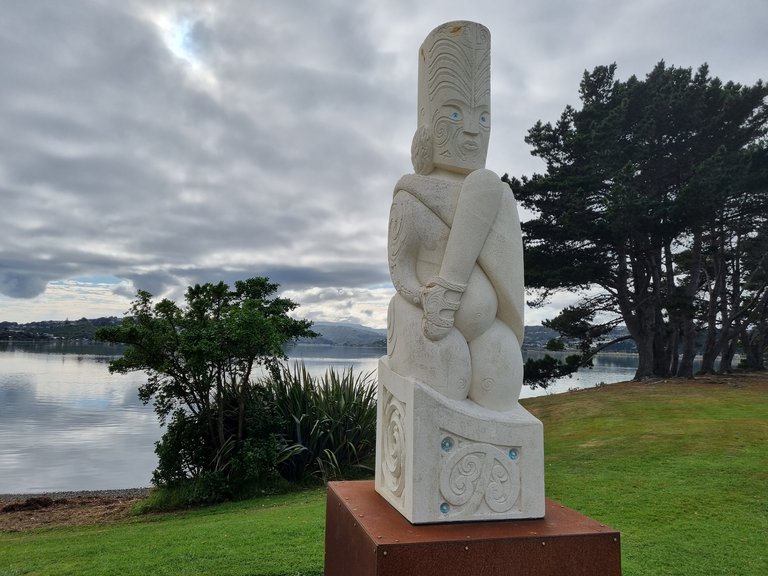 This pou commemorates the wordsmith Te Rangihaeata. It was put in place in 2015 at the corner of Wi Neera Drive and Titahi Bay Road and marks the start of the walk.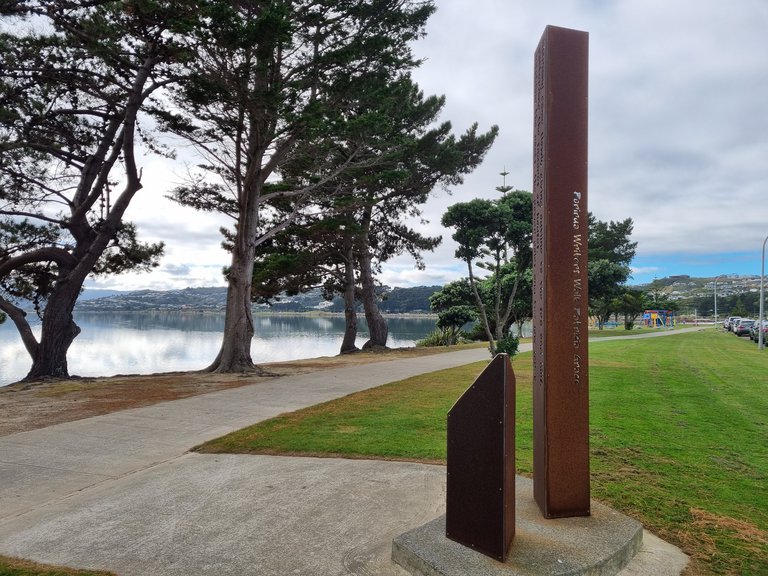 Local writer Patricia Grace, DCNZM, was honoured in 2016 with a with a three metre high sculpture, inscribed with a quote from her 1986 novel Potiki.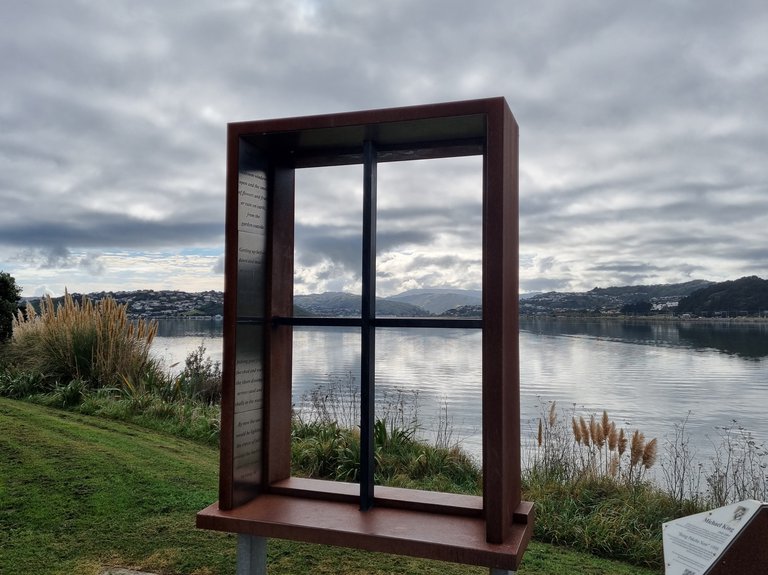 Author and historian Michael King is celebrated with this sculpture, designed by Michael Bennington. It features a quote from King's Being Pakeha Now, with the large window taking in the landscapes mentioned in the text.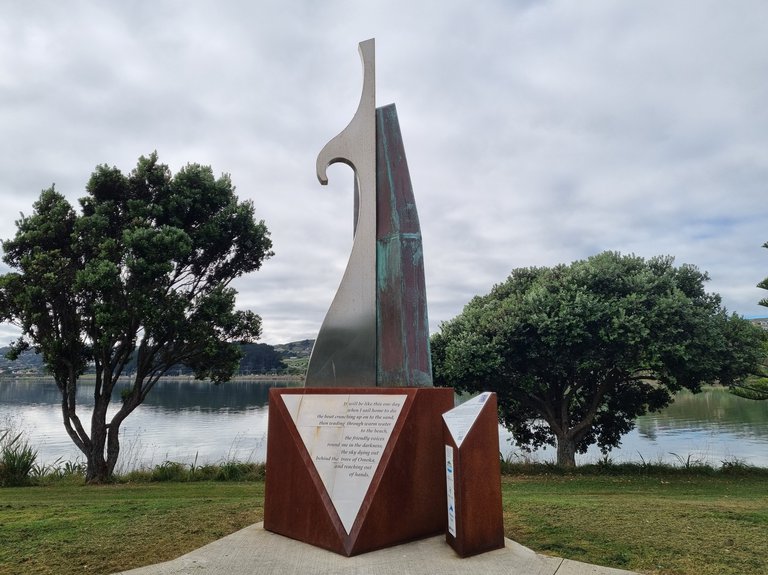 The most recent sculpture is a tribute to poet, playwright and novelist Alistair Te Ariki Campbell. It reflects the themes of waka and ocean passage and was designed by Michael Bennington.
Porirua is home to some of New Zealand's most talented artists including the Gear Homestead Woolshed Potters Club, Pāuatahanui artist Alistair McDonald (who is renowned for his landscapes and Kiwi interpretation of the Japanese ukiyo-e style), Titahi Bay artist and art educator Davey McGhie and Pukerua Bay artists Rob Waanders, Bruce Mortimer, and Danielle Wigzell.
Head to Titahi Bay to see four stunning carvings of early Pacific explorers made by local carving tutor Nathan Rei on a short track along the beachfront.
If you're out and about in the weekend travel north to The Bay Gallery (4 School Rd, Plimmerton), which showcases six local artists, Jason King, John Fisher, Richard Young, Robyn Hall, and Ellen & Alan Hodgetts.
We recommend touching base with Rob Mortimer ahead of time to secure an appointment to visit his ethereal artworks up close at the Mortimer Studio (18 Haunui Road, Pukerua Bay).
While you're in Pukerua Bay check out the Pukerua Glass Art Studio (15 Pukerua Beach Rd), take a walk along the beach to the six metre high carved Pou Tangaroa, or explore the many sculptures on the Secret Valley Walk (a short 200m easy walk through the Takutai Road Reserve). 
You're sure to leave Porirua City feeling inspired.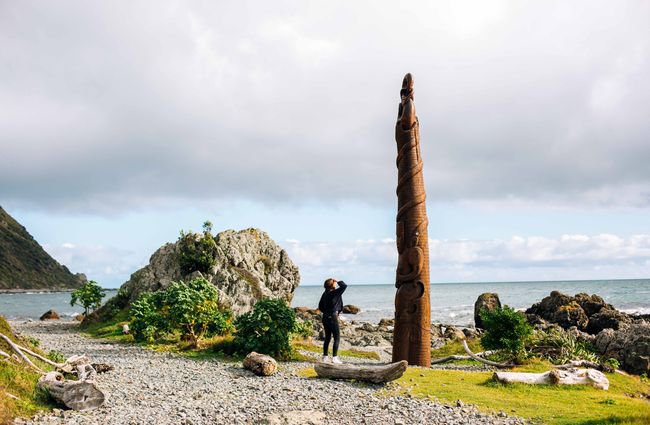 Ferry Place murals are a feast for your senses and a must-see when you are in Porirua. Just head to the city centre from the train station and experience incredible street art from @dreamgirlsartcollective (Gina Kiel, Miriama Davidson, Xoe Hall). Their inspiration? The strong wāhine of Porirua.
You might also like to visit